By Kai

When we think of Boston, what comes to mind might be its rich history, venerable institutions, or its sports culture. But one area that's rapidly changing the face of this centuries-old city is the Boston Seaport. This burgeoning district is not only a hub of innovation and commerce but also a canvas of modern architecture and gastronomy.
The Stay: Omni Hotel in the Seaport
I had the pleasure of staying at the Omni Hotel, a gem in the Seaport District. The building itself is an architectural marvel, effortlessly blending luxury with contemporary design elements. The experience was as visually enriching as it was comfortable, making it the perfect starting point for my architectural photography journey through Boston.
Architectural Marvels: The Sky's the Limit
As a Houston-based photographer, I was captivated by the blend of old and new that Boston's skyline has to offer. But in the Seaport District, it's a modern architectural playground. From the geometric patterns of the office buildings to the fluid designs of museums, every snapshot captures the youthful, innovative spirit of the area. In a city known for its colonial architecture and ancient landmarks, the Seaport stands as a testament to Boston's unyielding march towards the future.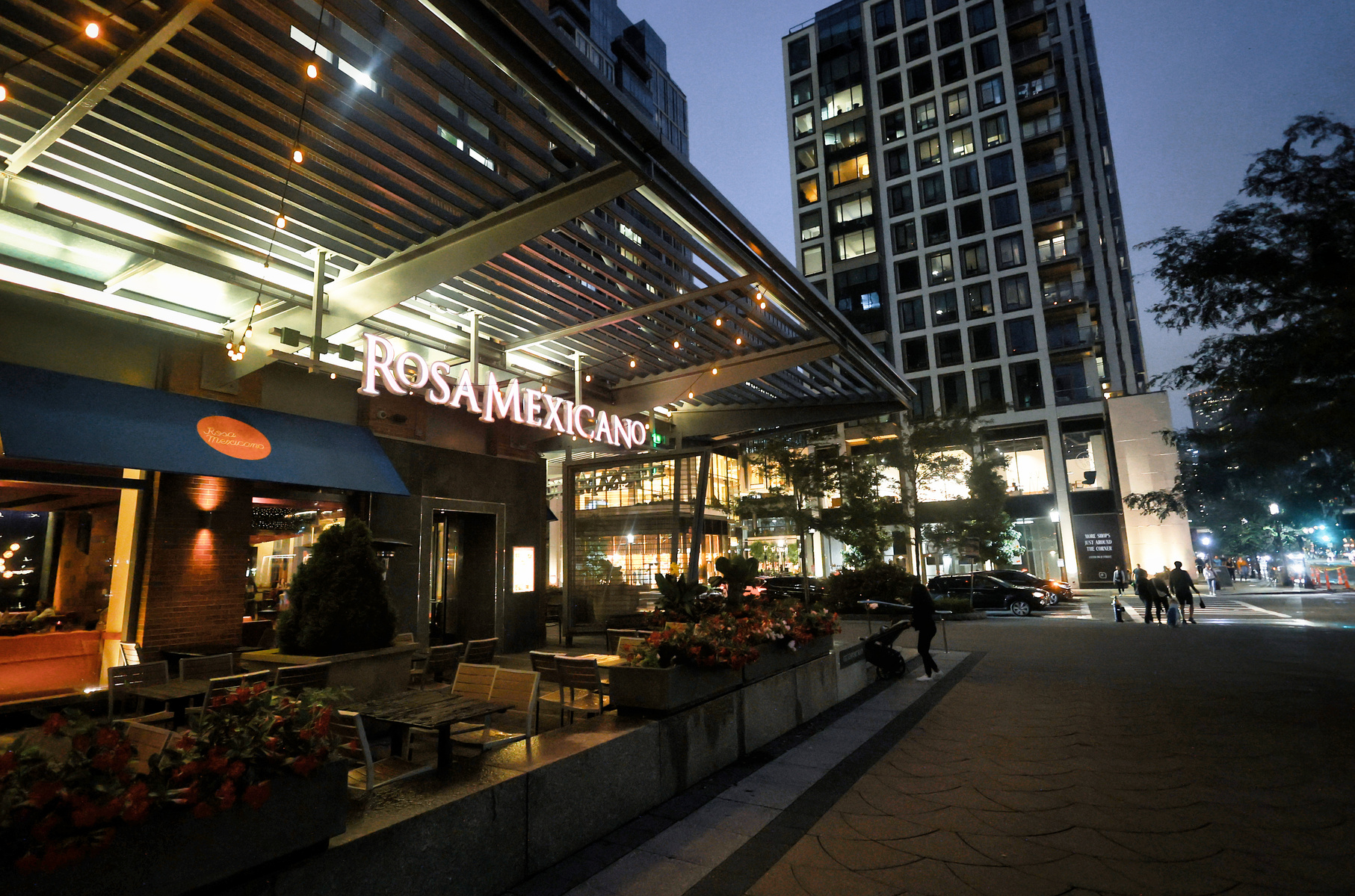 Dining: A Melody of Flavors at Rosa Mexicano
No trip is complete without delving into the local culinary scene, and my dinner at Rosa Mexicano was a melodious blend of flavors and tradition. Known for its authentic Mexican cuisine, Rosa Mexicano serves up dishes that are as colorful as they are delicious. Their guacamole prepared tableside is a performance in itself and provides the perfect prelude to an evening of incredible food.

Boston Seaport is not just a district; it's a statement of how a city can evolve without losing sight of its roots. As I make my way back to Houston, I carry with me not just photographs, but experiences and flavors that tell the story of a city unafraid to embrace the new while cherishing the old. Until next time, Boston.